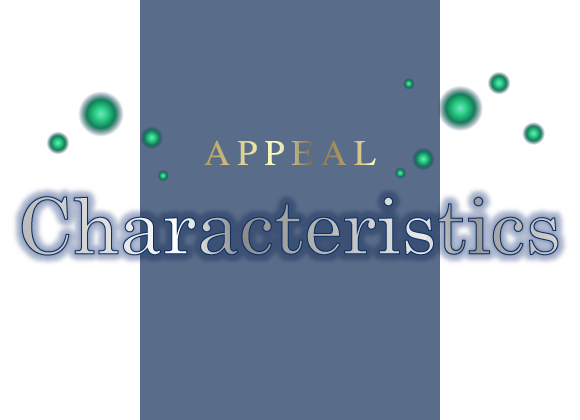 Sturgeon (Caviar Fish) Species
Introduction to different species of sturgeon.
There are currently 2 families of sturgeon known to to be in existence today, acipenseridae and polyodontidae, which comprise a total of six genera and 28 species alive today.
Sturgeon Families
Acipenser baeri
Acipenser baeri baeri (Siberian sturgeon)
Acipenser baeri baicalensis (Baikal sturgeon)
Acipenser baeri stenorrhynchus (Lena sturgeon)
Acipenser brevirostrum (Shortnose Sturgeon)
Acipenser dabryanus (Yangtze sturgeon, Dabryanus sturgeon)


※Illustration Source:J.Appl.Icthyol.15(1999)
Acipenser fulvescens (Lake sturgeon, Giant panda sturgeon) (Bred by Fujikin)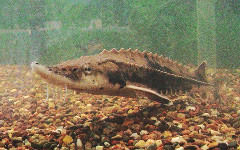 Acipenser gueldenstaedti (Russian sturgeon) (Bred by Fujikin)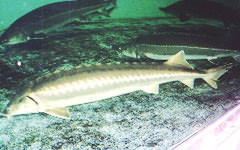 Acipenser medirostris (Sturgeon, Green sturgeon)
Acipenser mikadoi (Sakhalin sturgeon)
Acipenser naccarii (Adriatic sturgeon)
Acipenser nudiventris (Ship Sturgeon)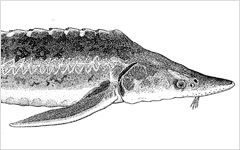 Acipenser oxyrinchus
Acipenser oxyrinchus desotol (Gulf Sturgeon)
Acipenser oxyrinchus oxyrinchus (Atlantic sturgeon)
Acipenser persicus (Persian sturgeon)
Acipenser ruthenus (Sterlet)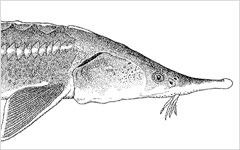 Acipenser schrencki (Amur sturgeon) (Bred by Fujikin)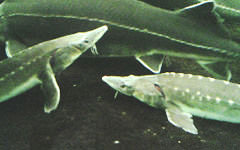 Acipenser sinensis (Chinese sturgeon)

Acipenser stellatus (Starry Sturgeon Sevruga、Stellate sturgeon)
Acipenser sturio (Atlantic Sturgeon, Baltic Sturgeon)

Acipenser transmontanus (White Sturgeon)
Huso dauricus (Daurian Sturgeon, Kaluga Sturgeon)
Huso huso (Beluga, European sturgeon)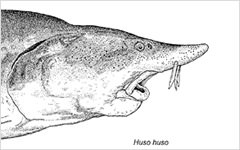 Pseudoscaphirhynchus fedtschenkoi (Syr-Dar shovelnose sturgeon)
Pseudoscaphirhynchus hermannii (Small Amu-Dar shovelnose sturgeon)
Pseudoscaphirhynchus kaufmanni (Large Amu-Dar shovelnose sturgeon)
Scaphirhynchus albus (Pallid Sturgeon)
Scaphirhynchus platorynchus (Shovelnose sturgeon)
Scaphirhynchus suttkusi (Alabama sturgeon)
Polyodontidae Family
Polyodon spathulata (Polyodon spathula) (Bred by Fujikin)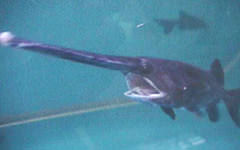 Psephurus gladius (Chinese Paddlefish)
Bester (Huso huso × Acipenser ruthenus)
A crossbreed of Huso huso and Acipenser ruthenus (Bred by Fujikin).
This hybrid was developed in the former Soviet Union in 1958; it combines two desired qualities: the excellent eggs of the beluga and the speed of sexual maturation of the sterlet.